Split flange with sealing GS CONNECT
In agricultural technology, pipes with a flanged edge and a clamping ring connection are largely standardized today. However, clamping rings are unsuitable for large pipe lengths of up to 12 meters due to their low stability.
That is why we have developed a new flange connection that makes it possible to absorb high forces and loads. With this flange connection, standard pipes with flared edges can also be used because the split design of the flange now makes it possible to connect the pipes to one another afterwards.
High force absorption of the pipe connection
Use of standard tubes with flanged edge
Subsequent assembly due to split flange design
Avoidance of static charges
Optimum centering of the pipes to each other
Reduction of one-sided wear
Maximum pipe lengths of up to 12 m
Pipes with variable wall thicknesses from 2 to 3 mm
Pipe diameters from 200 to 400 mm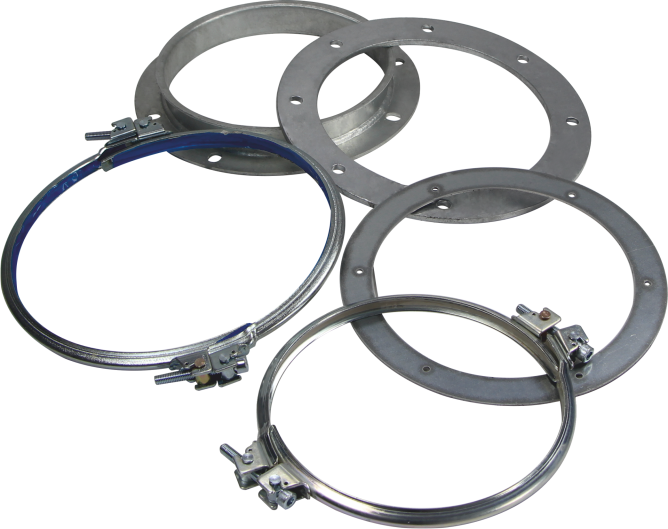 CONNECTIONS
Of course you can also purchase the appropriate connection material whether clamping rings, standard flanges or special flanges.
Advantages:
one stop shop

quick assembly

high tightness