Connections
Of course, you can also purchase the appropriate connection materials.
Clamping rings
Our pipes with Schmelzer flanged edge can be connected via clamping rings. These clamping rings are equipped with a special swivel lock technology and can thereby be easily fixed.
Galvanised clamping rings are available in diameters from 150mm-400mm.
Advantages of the clamping ring
universally usable
special swivel lock technology
easy assembly and disassembly
galvanised
diameters from 150-400mm
Quick release clamping ring
Quick release clamping rings are suitable for a quick assembly and disassembly. These have a clip lock which overlaps at the ring ends. The lock ensures a quick assembly of the clamping ring and a reliable, strong and tight connection of your pipe elements.
Quick release clamping rings in galvanised version can be produced in diameters of 150-300mm.

Advantages of the quick release clamping ring
easy assembly
re-tightening in closed state
galvanised
diameters of 150-300mm
easy to open and close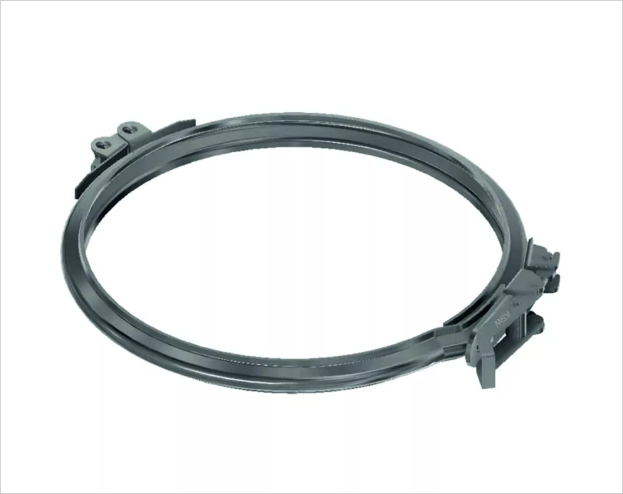 Quick release clamping ring for pipes with beaded flange
Our pipes with beaded flange can be connected via a quick release clamping ring for pipes with beaded flange or a pipe coupling with T-grip.
Advantages of quick release clamping rings for pipes with beaded flange
suitable for pipes with beaded flange
adjustment to beaded flange
galvanised
diameters of 250-630mm
Flanges
Pipes are connected via flanges if they have to withstand high pressures. The flange withstands a high pressure and seals the pipe ends. Pipes are connected via screws, which are plugged together at the fitting flanges through the holes, and nuts.
Flanges can be welded-on or loose. These flanges can not be used for pipes with Schmelzer beaded edge or bead.
Advantages of flanges
withstand extreme pressures
loose
priming coated
without seal
according to DIN 24154
diameters of 162mm-2005mm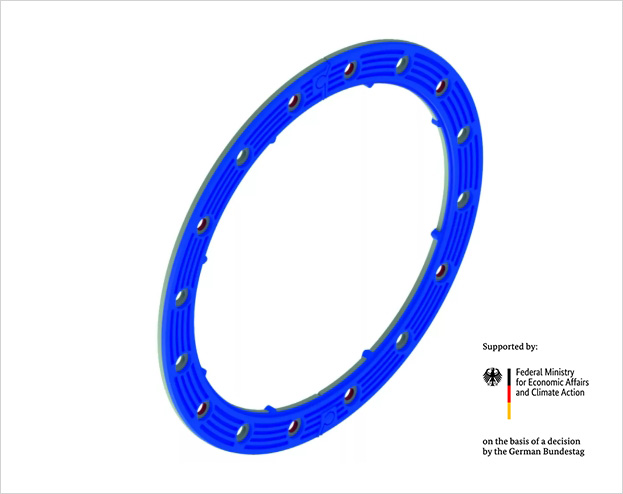 Split flange with sealing GS Connect
In agricultural technology, pipes with a flanged edge and a clamping ring connection are largely standardized today. However, clamping rings are unsuitable for large pipe lengths of up to 12 meters due to their low stability.
That is why we have developed a new flange connection that makes it possible to absorb high forces and loads. With this flange connection, standard pipes with flared edges can also be used because the split design of the flange now makes it possible to connect the pipes to one another afterwards.
Advantages of split flange
High force absorption of the pipe connection
Use of standard tubes with flanged edge
Subsequent assembly due to split flange design
Avoidance of static charges
Optimum centering of the pipes to each other
Reduction of one-sided wear
Maximum pipe lengths of up to 12 m
Pipes with variable wall thicknesses from 2 to 3 mm
Pipe diameters from 200 to 400 mm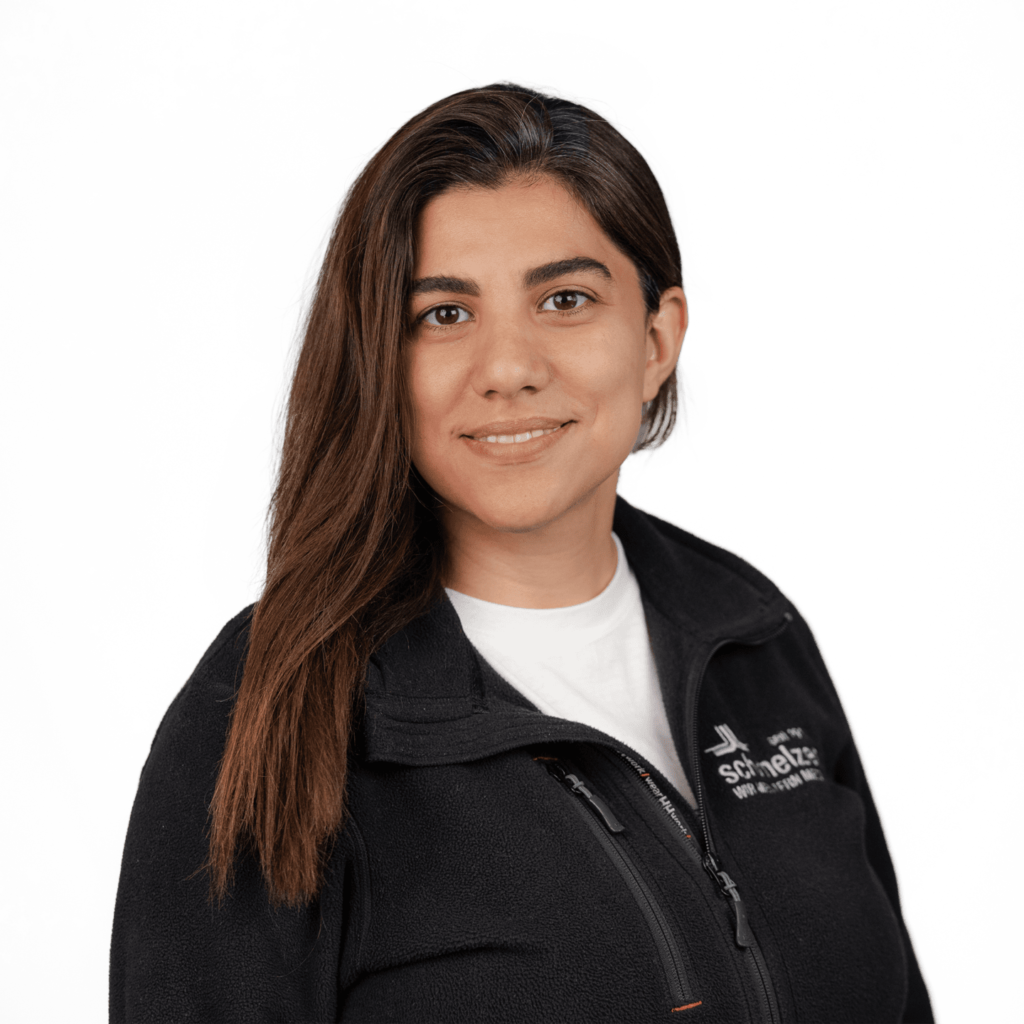 I AM AVAILABLE FOR YOU!
Export to the Near and Middle East
Please ask for our new catalogues and information brochures in the areas of Agricultural Equipment, Modular Pipework Systems, Plant Engineering, Moulding Technology and Tinsmithing. You can also use the function of our flip catalogue or PDF download to receive first insights in our catalogues.