CONSTRUCTION
Our in-house construction department ensures a perfect construction. Competent employees with experience in the sector of injection moulding work there.

TECHNOLOGY
Together with our highly-qualified staff, their know-how and the latest technology of our machinery, we offer our customers a qualitative and error-free functional operation.
TECHNOLOGIE
Our core competencies are also convincing in the field of technology: our tools comply with the highest qualitative standards with up to 2,5 to and article lengths up to 1000mm. 
Moulding technology & Tool shop
We can carry out construction and development, the tool manufacturing by itself as well as the project planning.
Our range of services covers in mold assembly, multi-component technology, light guide technology, creation of gas injection tools as well as injection moulds for hybrid components and assembly systems. Moreover, we produce stamping and forming tools for the serial products of Ambros Schmelzer & Sohn GmbH & Co. KG. Thanks to our individuality and flexibility, only a medium-sized company can provide, we have become well established in the marked. To manage highly complex and extremely diverse tasks, we use comprehensive and modern machine facilities. Whether milling (3 or 5-axle), spark erosion or wire cutting, turning, grinding or laser welding – all technologies are available.
As an one stop shop for injection molds
Already in the early development status our services regarding the creation of injection molds are concentrating on tool design, concept creation and the individual coordination of subsequent production and refinement processes.
Therefore, we carry out rheological analyses and static calculations and also use experience values as the basis of decision-making in our constructions.
From the concept to series production
Multi-component molds

IMA-tools

Tandem-mold

Stackmold

GID-tools

Variotherm® injection molds

Injection molds for light guide technology

Injection molds with joining stations

Injection molds for hybrid components

Devices and special innovative elements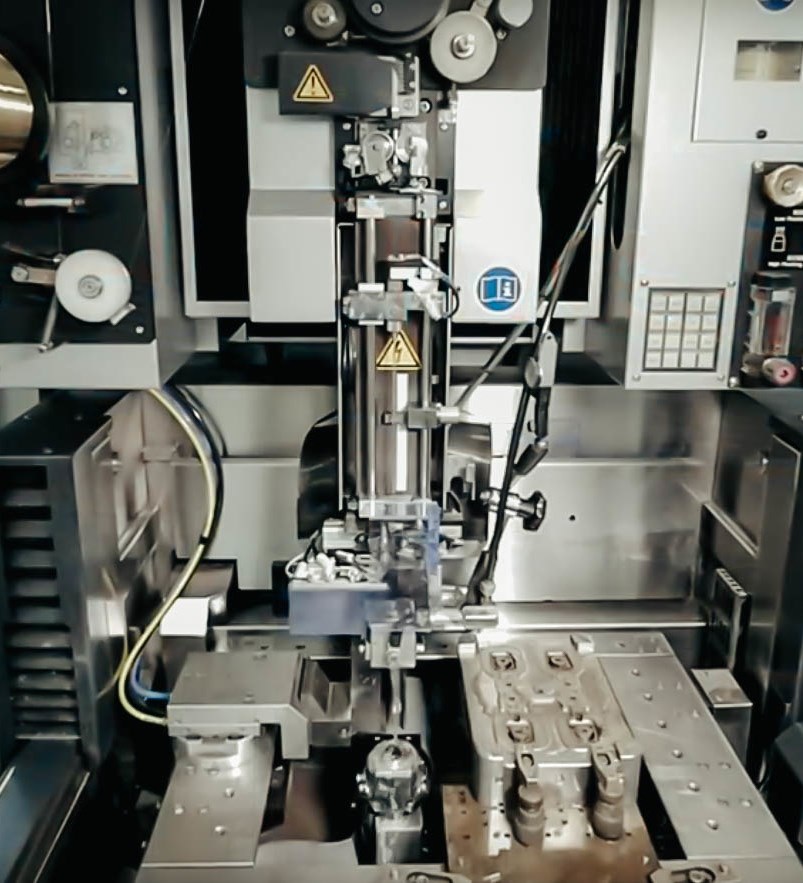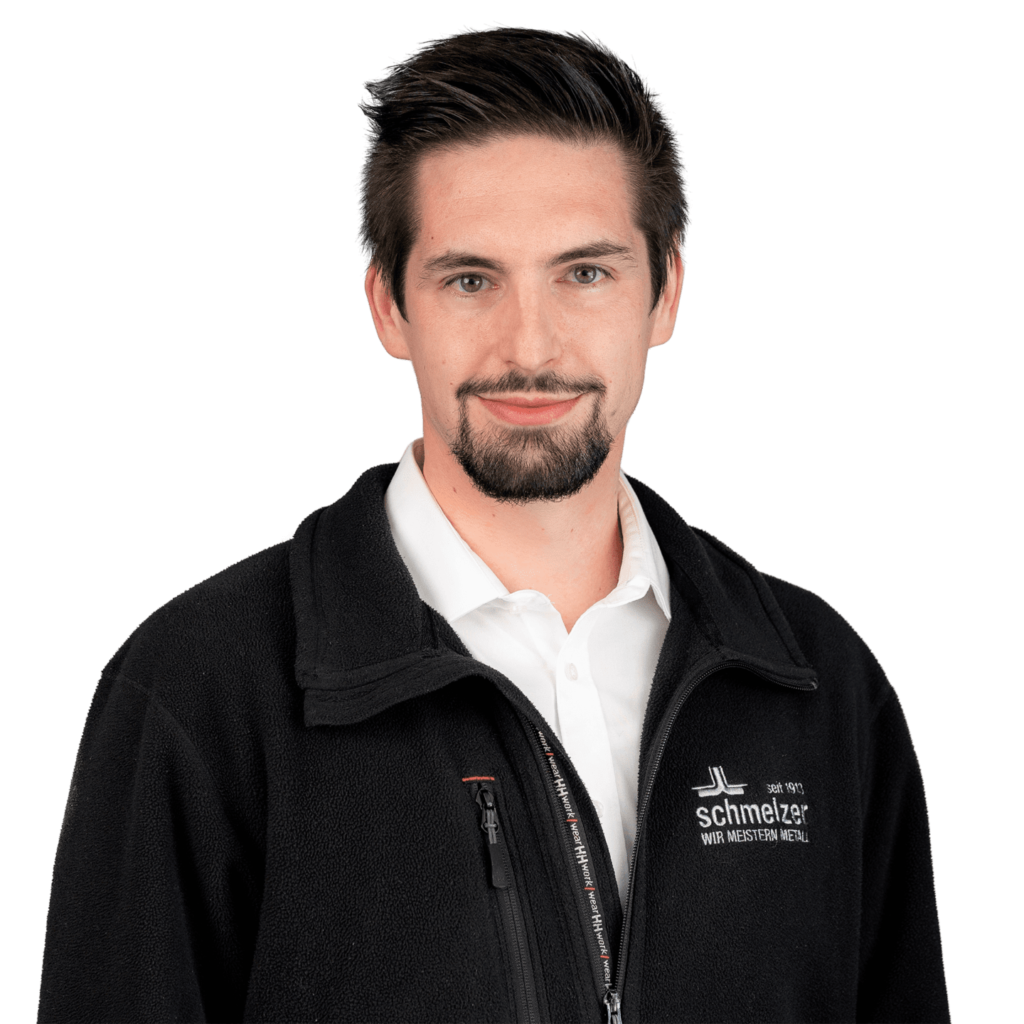 I AM AVAILABLE FOR YOU!
Head of construction
frequently asked questions
faq
In the moulding technology we start with the development or engineering of the tool concept.
Our tools are designed with a consistent CAD/CAM-system from the manufacturer VISI/Hexagon. 
Our tools and injection moulds are produced on high-tech manufacturing plants.. To do this, we rely on well-known machine manufacturers such as OPS Ingersoll, Hermle, Spinner, Charmilles, Sodick, G+H, etc.
With the experience, skill and the intuition of our long-standing employees, high-quality tools are being produced.
In the sector of moulding technology, we are specialized in the production of injection moulds in various technologies and varieties: 
Multi-component tools

IMA-tools

Internal gas pressure tools 

High temperature and Variotherm injection molds

Hybrid tools

Light guide tools 

Galvanic, painting and high gloss tools

Tandem-molds and stackmolds

Preform molds

Punching and bending tools

Special tools
Our injection moulds are used in the following sectors:
Automotive industry

Electrical industry

Telecommunications industry

Medical industry

Packing industry

Toy industry

White goods industry

Mechanical engineering industry
We manufacture injection moulds up to a weight of 2,5 t. Our moulds reach up to a clamping force of 400 t. The maximum article length amounts due to the traverse paths of our production plants to 1000mm.
Metal-synthetic parts with overmoulded inserts or stamped parts are often called hybrid components. This plastic-to-metal bonding opens up new application possibilities in the field of moulding technology.
Areas of parting lines have to show more than usual a high demand of burr-free surfaces, especially for components which have to be purified subsequently. 
The fine burrs become clearly visible during electroplating or painting via edge configuration. 
Therefore, we invest much effort and know–how in the process of manufacturing of our tool division. 
Visible surfaces have to be optimally prepared for polishing. Therefore, our cavities have to be produced on modern highspeed milling centres in 3D and 5D (simultaneously). Thereby, we reduce, if possible, the usage of eroding machines in order to create the best possible conditions during the following polishing.
Tools or rather injection moulds for light guide parts require on the one hand precise surfaces of the capacity and on the other hand a high absence of burr in the division of tools. Each increased burr, marking or section which is located in the light beam, distorts or reduces the calculated or rather the required light intensity. 
The desired light quantity is adjusted with different structures at the light guide.
The structures are defined by milled or lasered areas in the mould cavities. 
For the production of optics or prisms high modern milling or erosion technologies are available.
We avoid interface losses by using our consistent CAD/CAM-system VISI from HEXAGON. Therefore, we are able to work with a high surface accuracy in all departments of the moulding technology.
This is essential to generate stable milling programs during 5-axis simultaneous milling. 
We use suitable CAD-viewers in the moulding technology. This allows an almost paperless production. Nevertheless, important information with the existing 3D-data is available for everybody at any time. We program tool parts by nearly 100%. This means that throughput times are known. This allows a best possible production planning in project phase.
By processing different types of plastic that do not thermally bond, flexible or displaceable composites can be produced in multi-component injection molding. The material connection that is usually desired is thus purposefully turned into a positive connection. As a result, downstream assembly steps can be saved or simplified.
Through different axis engineering moving forces can be adjusted. 
The danger of dismantling of the shaft connection is reduced. The risk of manipulation for example of safety-relevant components is impossible thanks to a precise design of the components. 
ORDER OUR CATALOGUE
Please ask for our new catalogues and information brochures in the areas of Agricultural Equipment, Modular Pipework Systems, Plant Engineering, Moulding Technology and Tinsmithing. You can also use the function of our flip catalogue or PDF download to receive first insights in our catalogues.