Drying in flat storage
We offer the following products to dry the stored goods in flat storage:
Mixing conveyor Grain-Mix
Our new mixing conveyor – Grain Mix is used for homogenization of grains during drying in the flat storage. Overdried grains at the bottom are mixed with the even wetter grains in the store. The pressure loss in the pile is reduced. Drying takes place with warm or ambient air at a speed of up to 0.2m/s.
With a maximum traverse length of 12m, it is also possible to use it to homogenize even large storage cells. A simple control with an adjustable limit switch also guarantees variable use. The mixing conveyor is also suitable for all grains and is recommended in conjunction with an aeration floor.
The minimum box width is 3m, the maximum box width is 12m. The screw length itself is maximum 4m and can be adjusted to the height of the warehouse. The box length is almost unlimited. The drive is made by gear wheel and steel rollers on a guide rail with rack. The limit switches are located on the drive bridge. Start and end are adjustable.
The driving speed can be adjusted in the control, by us. The customer can choose whether the screw travels linearly or diagonally through the pile.
Combination option of mixing conveyor with full-surface aeration floor
Homogenization of large storage cells
Reduction of pressure losses
More efficient ventilation and drying
Suitable for all grains
Variable application through simple control with adjustable limit switch
Lower pressure loss in the bulk due to loosening of the bulk
Reduction of drying time due to continuous mixing
Reduction of the drying temperature
Reduced risk of post-harvest losses
Preservation of quality through gentler drying
Screw drive 3,0 kW spur gear motor
Travel drives with 0,18 kW screw gear motor
Connection power 7,5 kW
Fuse protection 16 A
Power 230/400 3-phase, 50 Hz
Driving speed of bridge: ~ 0,25 m/min
Travel speed of trolley: ~ 0,3 m/min
Screw diameter 200mm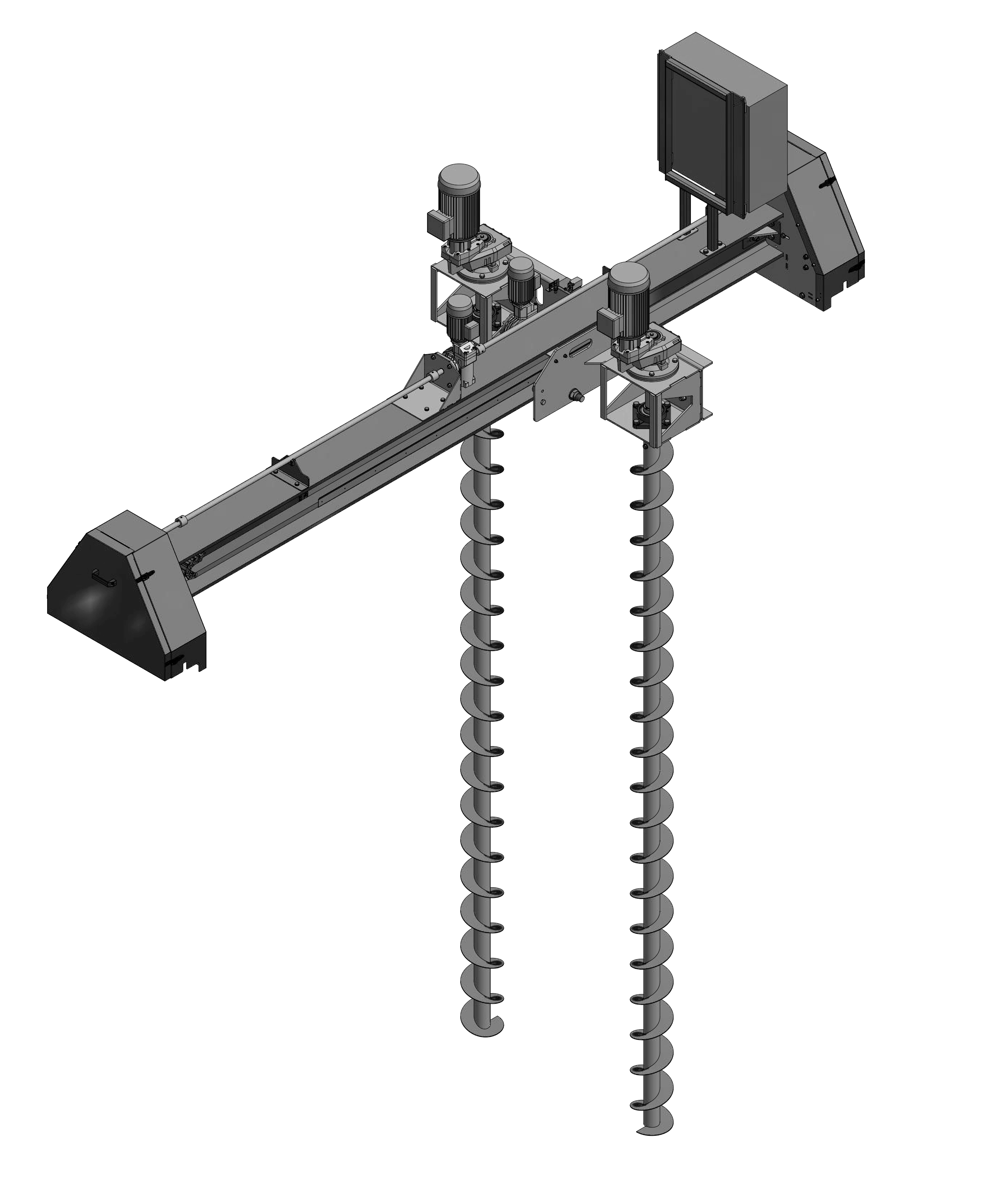 Mixing Conveyor
Price on request or after logging in
plus shipping charges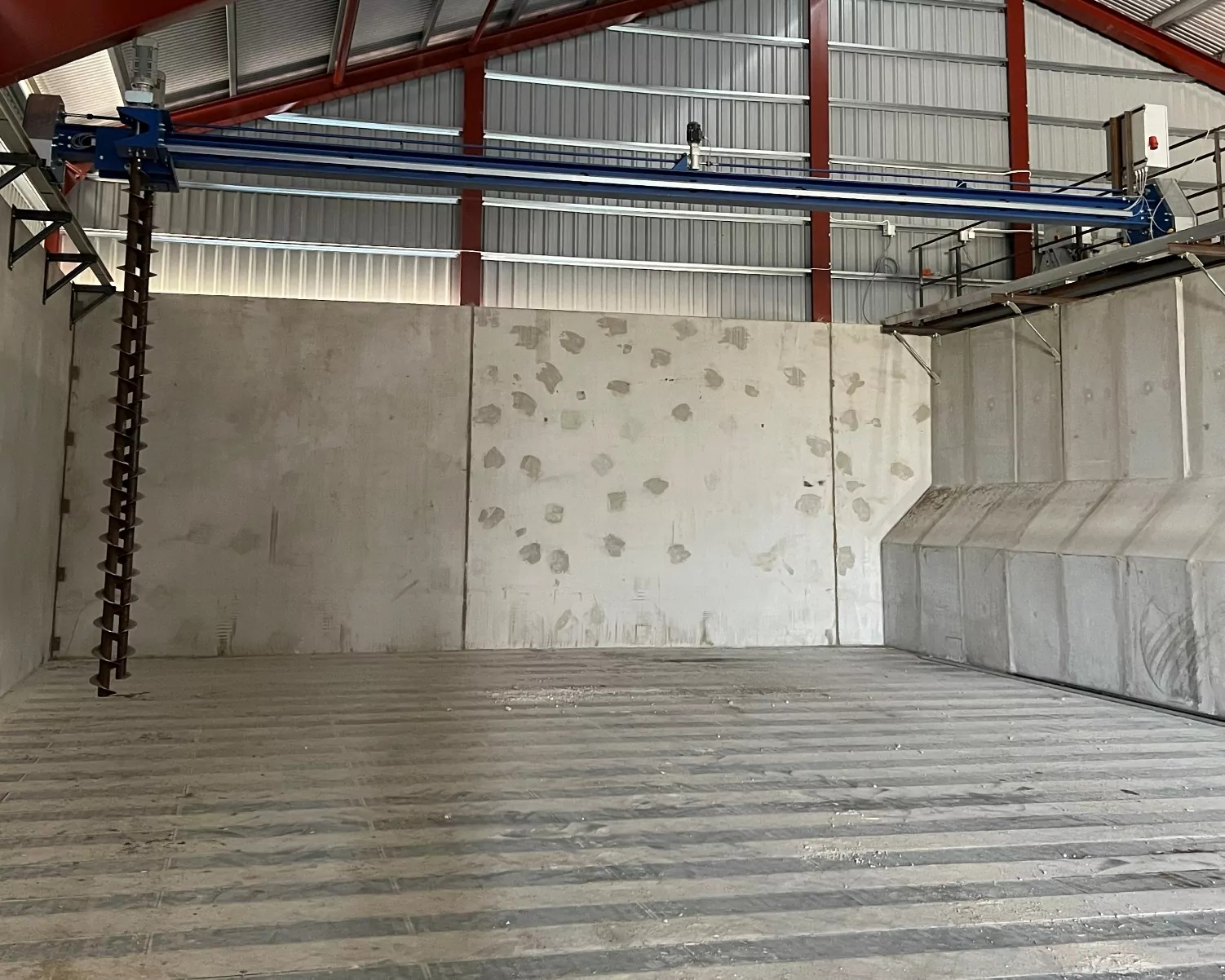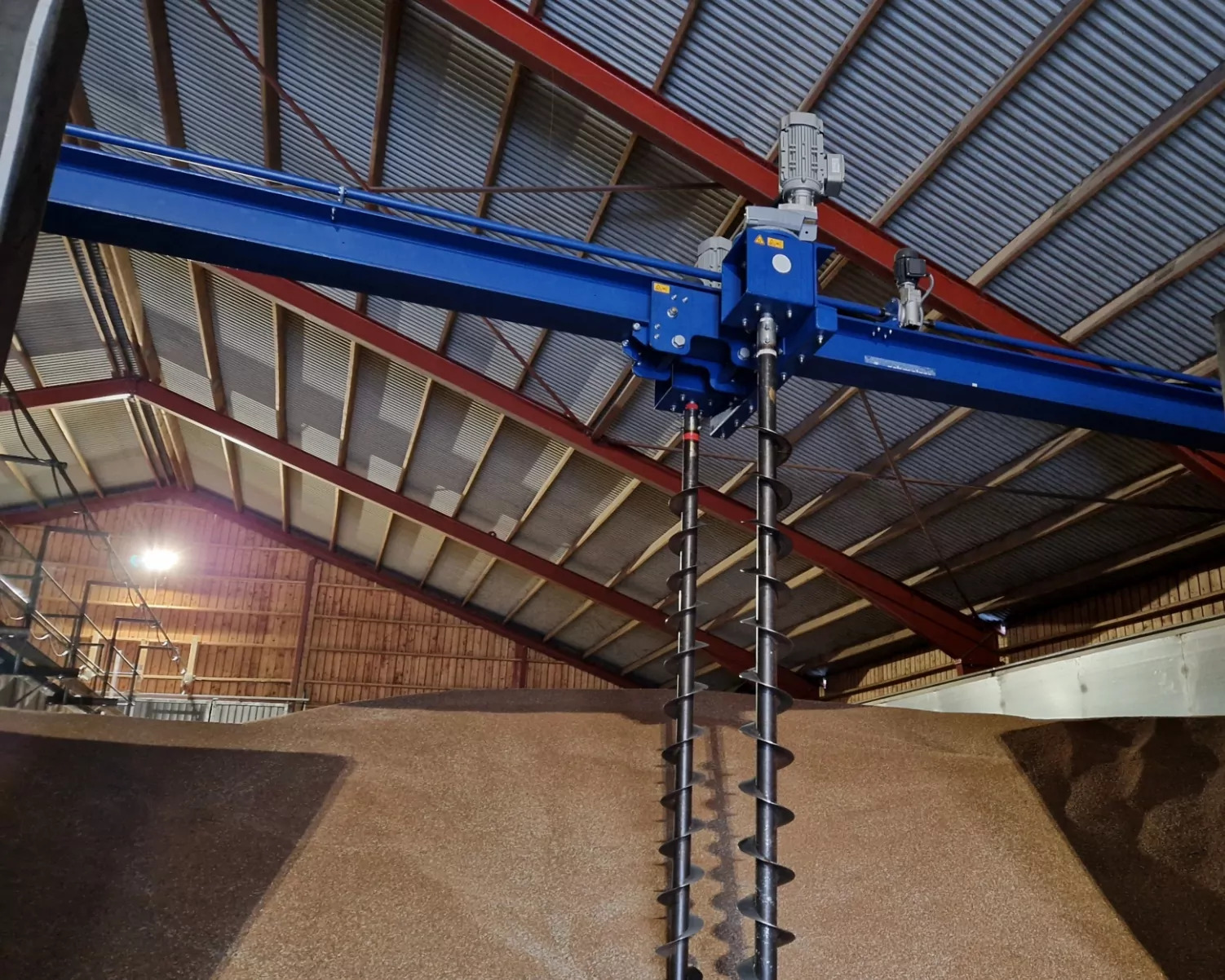 Full surface aeration floor
Storage hygiene is a very essential topic. This is why aeration floors have been used for decades. The attachment is usually on a substructure made of wood and screwed and uncoated steel sheets. However, this can result in the formation of mold and oxidation residues, which in turn attract insects or other pests.
In addition to good weather and corrosion resistance, our newly developed, full-surface aeration floors also have a smooth surface, which makes surface cleaning easy. Special cleaning flaps even make it possible to clean the floor or the interior space. However, the greatest advantage of the new full-surface aeration floor is that they can be driven over, for example with a wheel loader.
Corrosion and weather resistance
Easy cleaning due to smooth surfaces
Floor and interior cleaning by cleaning flaps
Greater cleanliness and hygiene
Higher stability and trafficability (e.g. with wheel loader)
Full-surface and variable ventilation from fine seeds to coarse wood chips
Efficient ventilation through minimal opening cross-section
Specific adaptation of the opening area to the material to be dried
Very high air volumes for drying possible
Material made of galvanized steel or stainless steel sheets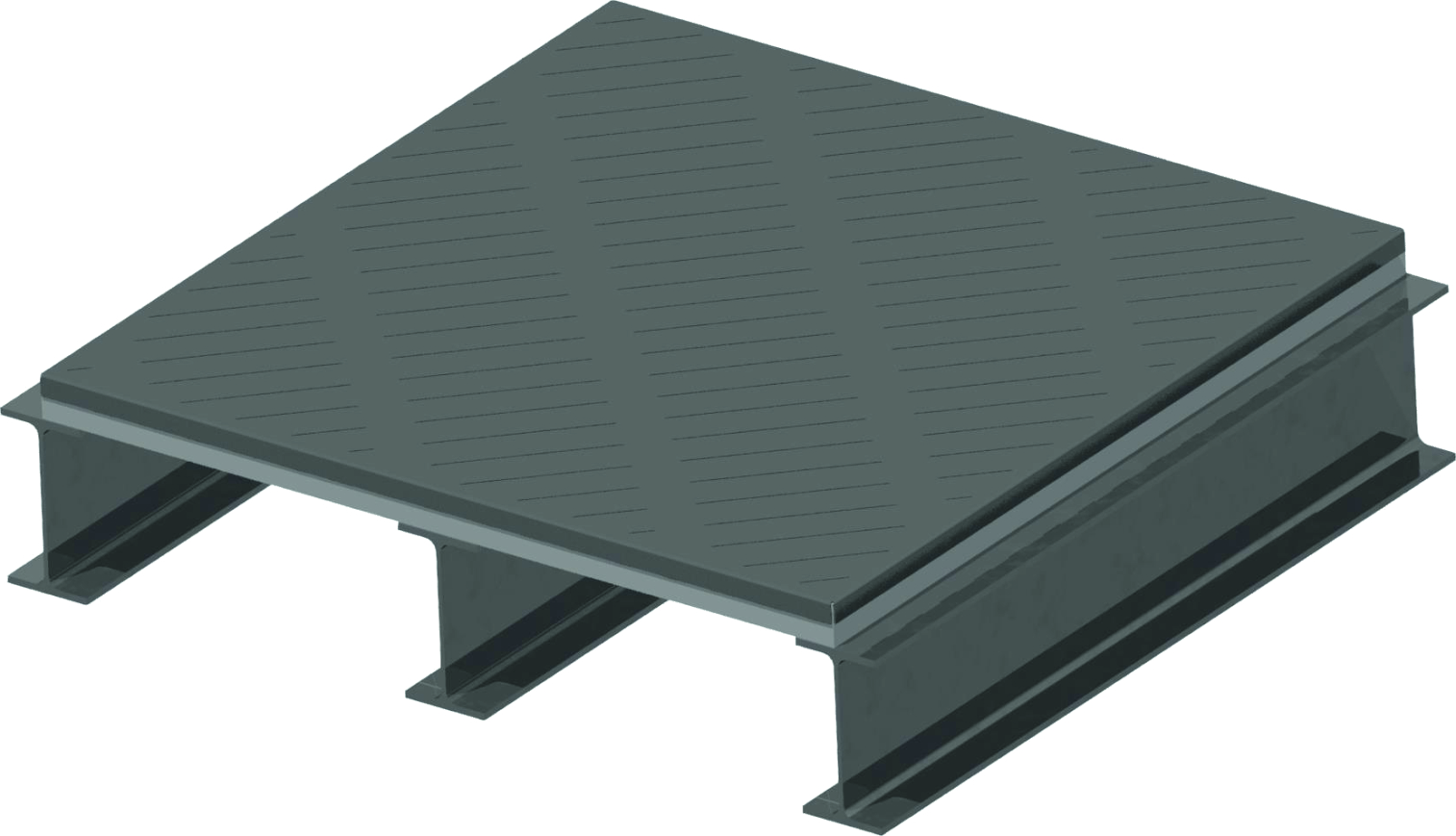 Full-surface drying floor
Price on request or after logging in
plus shipping charges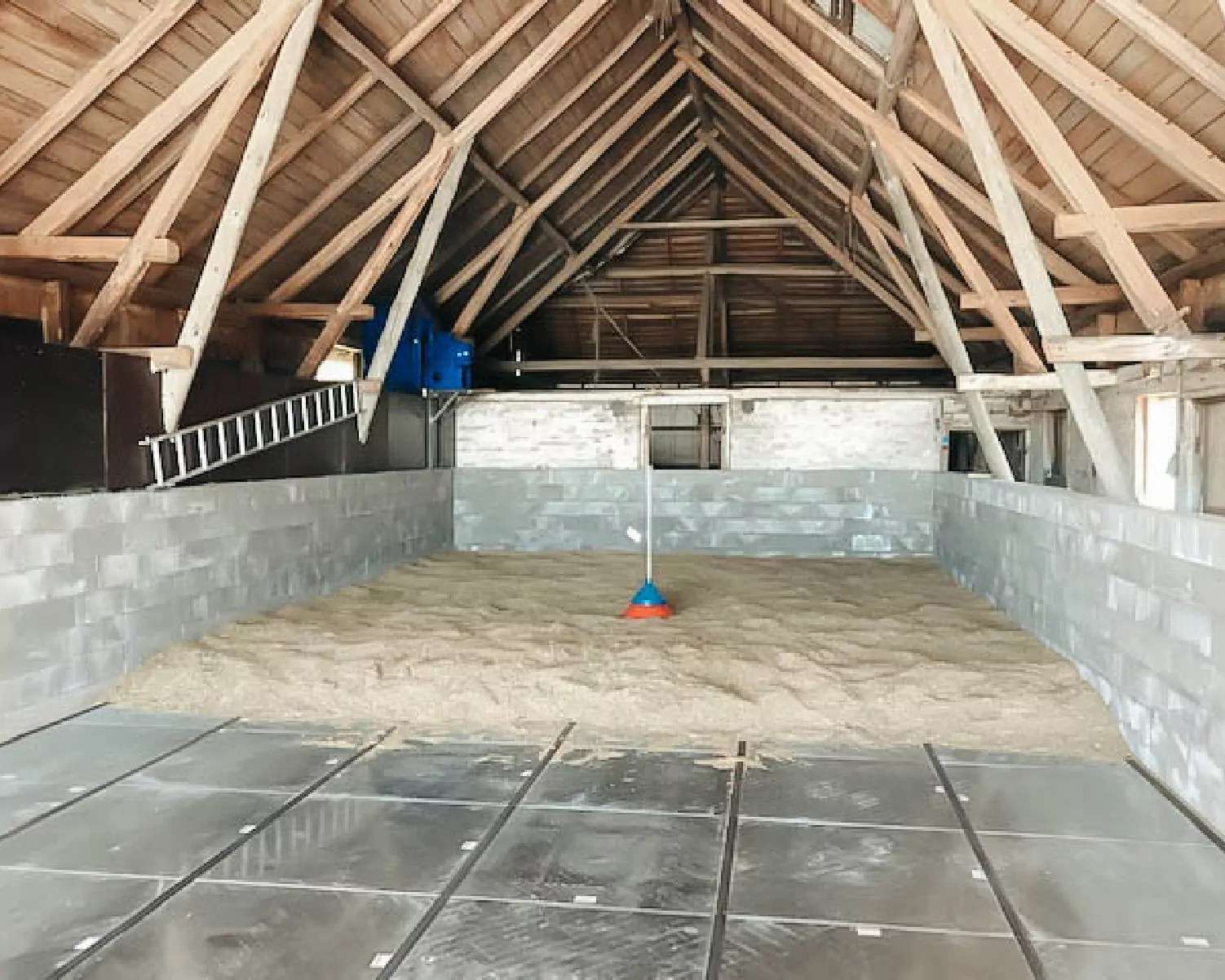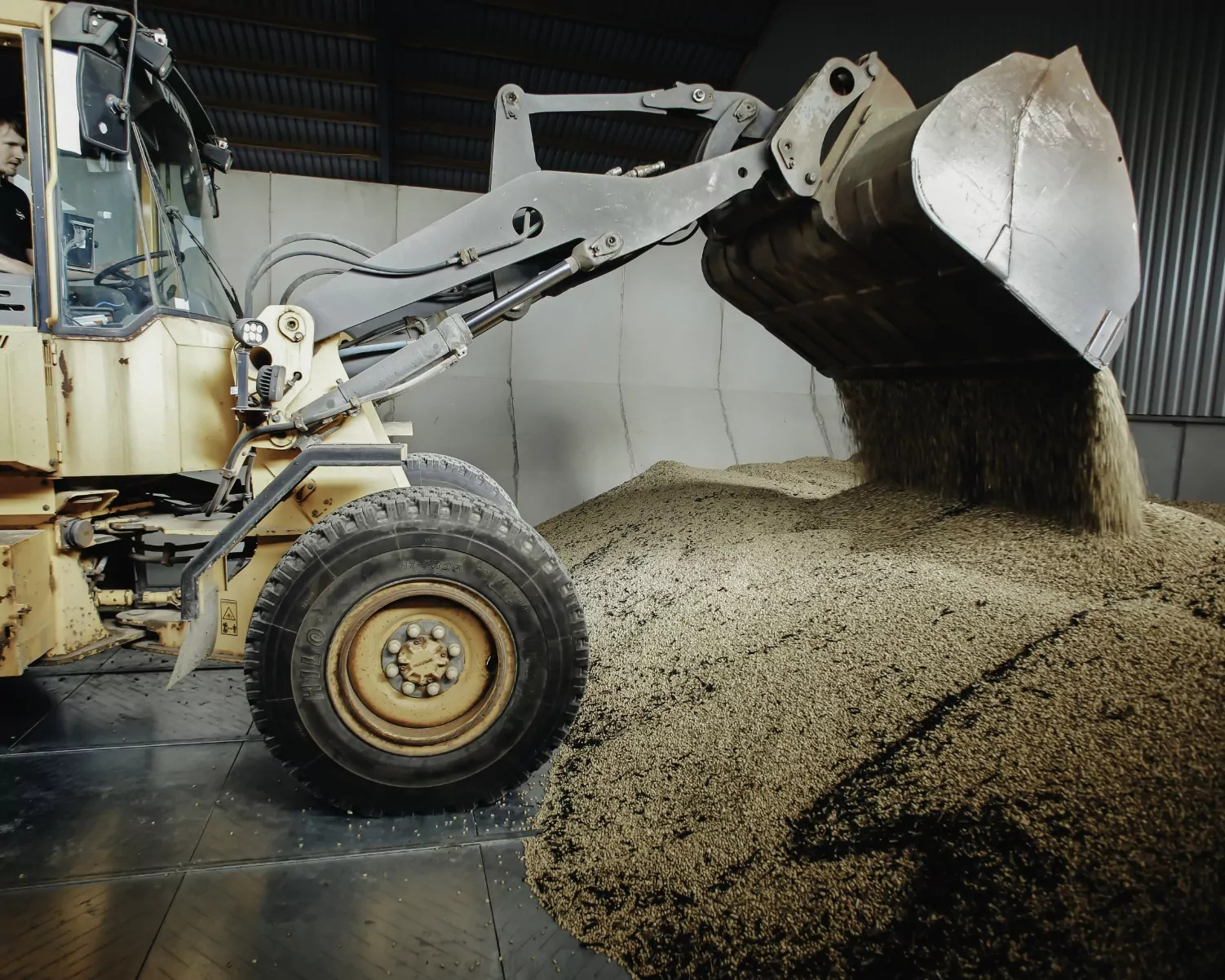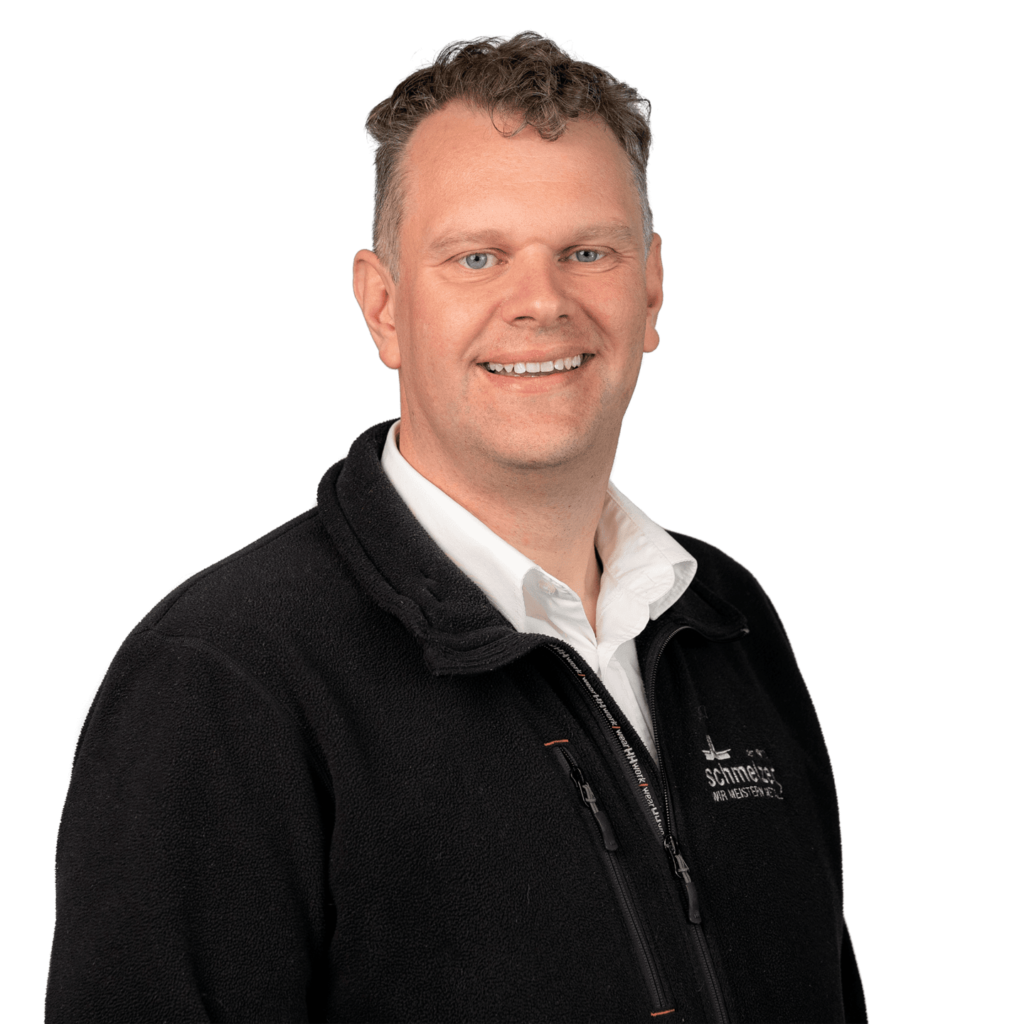 I AM AVAILABLE FOR YOU!
Project management