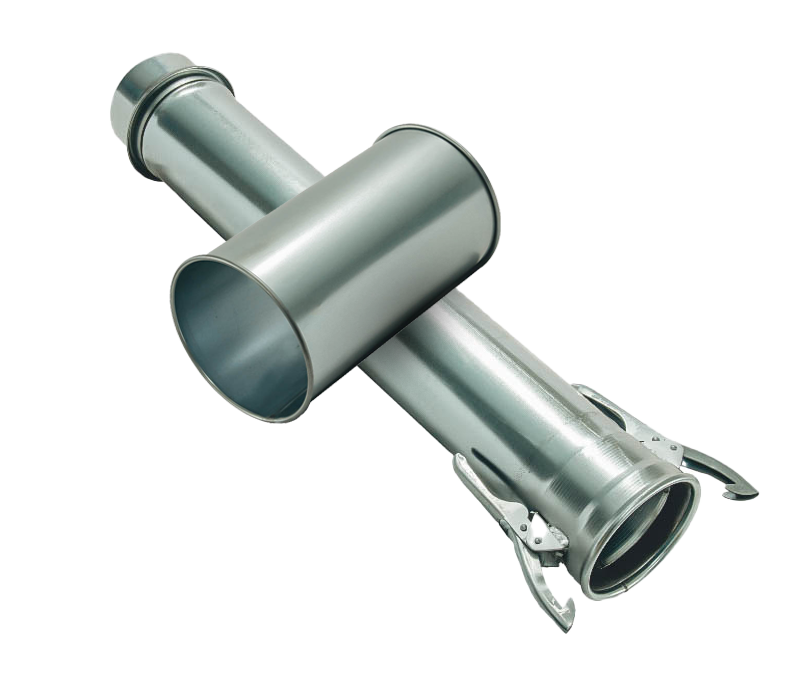 AIR-BASED CONVEYANCE TUBE
With Schmelzer Air-based conveyance tube, we guarantee you professional competence through many years of experience in pipe construction.
Schmelzer Air-based conveyance tube have been designed for an easy  and flexible assembly, regarding an economical and efficient transportation. For conveying hay, straw and silage, we recommend our beadend Air-based conveyance tubes. For the conveyance of grain and other free-flowing bulk materials, you are well advised with our grain pipes. Due to perfectly matched modular pipe system, our pipes can be optimally fit together. We are also happy to assist you with special requirements and develop an individually pipe system.
frequently asked questions
faq
Pipes with beaded flange are mainly used for the pneumatic transport of light goods, such as hay, straw and silage. Pipes with beaded flange can also be used in other industrial sectors where a pneumatic transport is required, for example in the food or beverages industry. Blower hoses are normally made of PVC or polypropylene, which make them light and robust. Moreover, the pipes can be equipped with different connection pipes, such as couplings and clamps in order to make them more versatile. Pipes with beaded flange are available in different diameters and lengths in order to meet your specific requirements.
Pipes with beaded flange are made of basic material which is formed to a beaded flange with a special machine. These machines provide the desired form and size and ensure that the beaded flange is shaped evenly. The beaded flange provides stability and structure and also avoids leaking.
Pipes with beaded flange are made of galvanized steel. This protects the steel from corrosion and makes it tougher. The sendzimir galvanising generates a thin zinc layer at the steel surface. This offers an excellent protection against corrosion.
Yes, pipes with beaded flange are available in diameters from 150 up to 710 mm. This means that there is a correct size for every requirement and every application. No matter whether you need a small pipe for a project at home or a big one for commercial purposes – we have the appropriate one for you. If you are unsure which size you require, our team will be happy to assist you in the selection of the perfect pipe. Contact us today!
ORDER OUR CATALOGUE
Please ask for our new catalogues and information brochures in the areas of Agricultural Equipment, Modular Pipework Systems, Plant Engineering, Moulding Technology and Tinsmithing. You can also use the function of our flip catalogue or PDF download to receive first insights in our catalogues.